Next Best Thing is a new, limited-run commentary from KMUW. Every other Wednesday, KMUW's Jordan Kirtley will take a look at ways we can stay connected from a far via virtual events and outdoor activities.
Next Best Thing: NPR Presents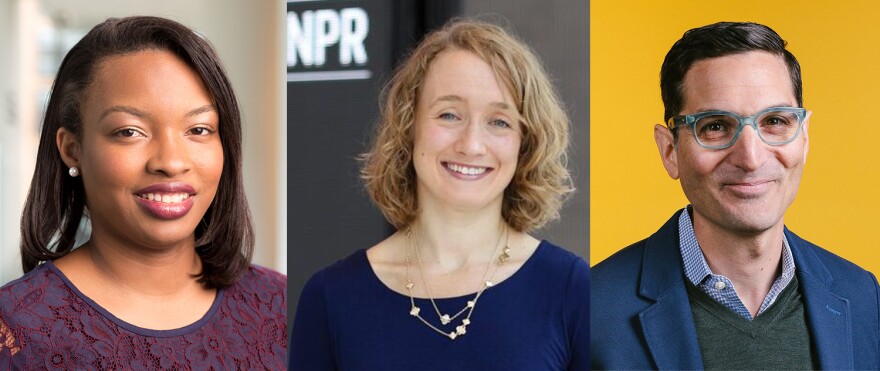 As a public radio employee, I'm embarrassed to admit that I just discovered nprpresents.org. NPR calls it "your evolving guide to feeling human during the COVID-19 pandemic." I can't say that it will live up to that description, but clearly we're all NPR fans here, so I encourage you to check it out.
There are currently a few upcoming virtual events on the calendar, but there's a giant backlog of past virtual events that you can stream at any time.
The NPR Politics Podcast will host a live trivia night at 7 p.m. on Thursday, Sept. 3. NPR's Ayesha Rascoe and Danielle Kurtzleben will host, and I hear there are prizes for the winners. Click here to RSVP.
Next up is How I Built Resilience, a twice-weekly live conversation series hosted by Guy Raz of NPR'sHow I Built This. At 11 a.m. this Friday, Guy will talk with gaming creator and live streamer Pokimane. She's the #1 female streamer on the Twitch platform.
And here are some personal highlights from the backlog:
--
"Wastin' Time" by Ryan Andersen courtesy of the Free Music Archive, CC BY-NC 4.0