The Week In News: Budget Balanced! Edition
Wichita Public Schools, higher education--really, all of Kansas: There was a lot of budget work going on this week. You can catch up on anything you missed here.
Governor Brownback cuts most state agencies to balance next year's budget
$97 million: That's how much Gov. Sam Brownback cut from many state agencies in order to balance next year's budget. Some state agencies and K-12 were exempt from the 4 percent across-the-board cut.
Wichita Public Schools votes to reduce district budget by $18 million
USD 259 school board members voted unanimously to cut their budget by $18 million. The decision will take funds from the building and departmental budgets, change some bus routes and school start times, and consolidate the district's two alternative metro schools. One hundred positions will also be eliminated.
'This is not the first cut': WSU President Bardo talks education funding
Even before Brownback announced state budget cuts, including $30 million from higher education, Wichita State University had announced it would treat a 2016 budget reduction of 3 percent across the board as permanent. "This has been pretty tight for a while," school President John Bardo told KMUW reporter Sean Sandefur. "Now, it's really a matter of, 'What is it that we won't do? What is it that we simply have to jettison?'"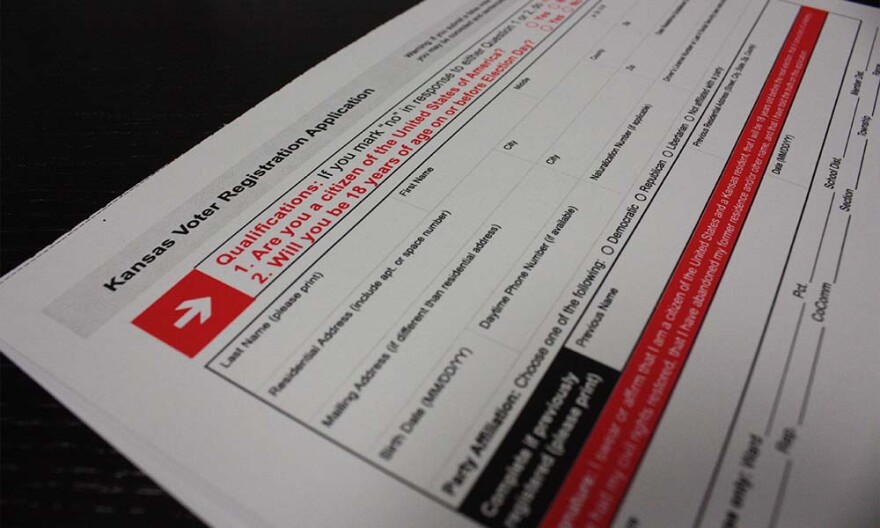 Federal court rules against Kansas in voter registration lawsuit
A federal court says Kansas went too far by requiring people registering to vote at the DMV to show proof of citizenship. If the ruling sticks—the state has until the end of the month to appeal—it could mean Secretary of State Kris Kobach must register more than 18,000 voters whose registrations were put on hold. They'll be able to vote in federal—but not state or local—elections. Kobach says he'll work on improving the voting registration process at DMVs.