Musical Space: Stravinsky, Star Trek and a Musical Revolution
Igor Stravinsky's revolutionary ballet The Rite of Spring was premiered 100 years ago this May.
The music was so new and striking that it incited the audience to riot. Revolutionary art doesn't always stand the test of time, but the Rite of Spring has become a lasting icon that continues to have a huge influence on music to this day. Stravinsky used many techniques to make The Rite of Spring so shocking: driving, irregular rhythms are reinforced with heavy percussion; short, simple melodic fragments are repeated and piled together; and there is a bold use of polytonality, where melodies and chords from wildly different scales clash against each other.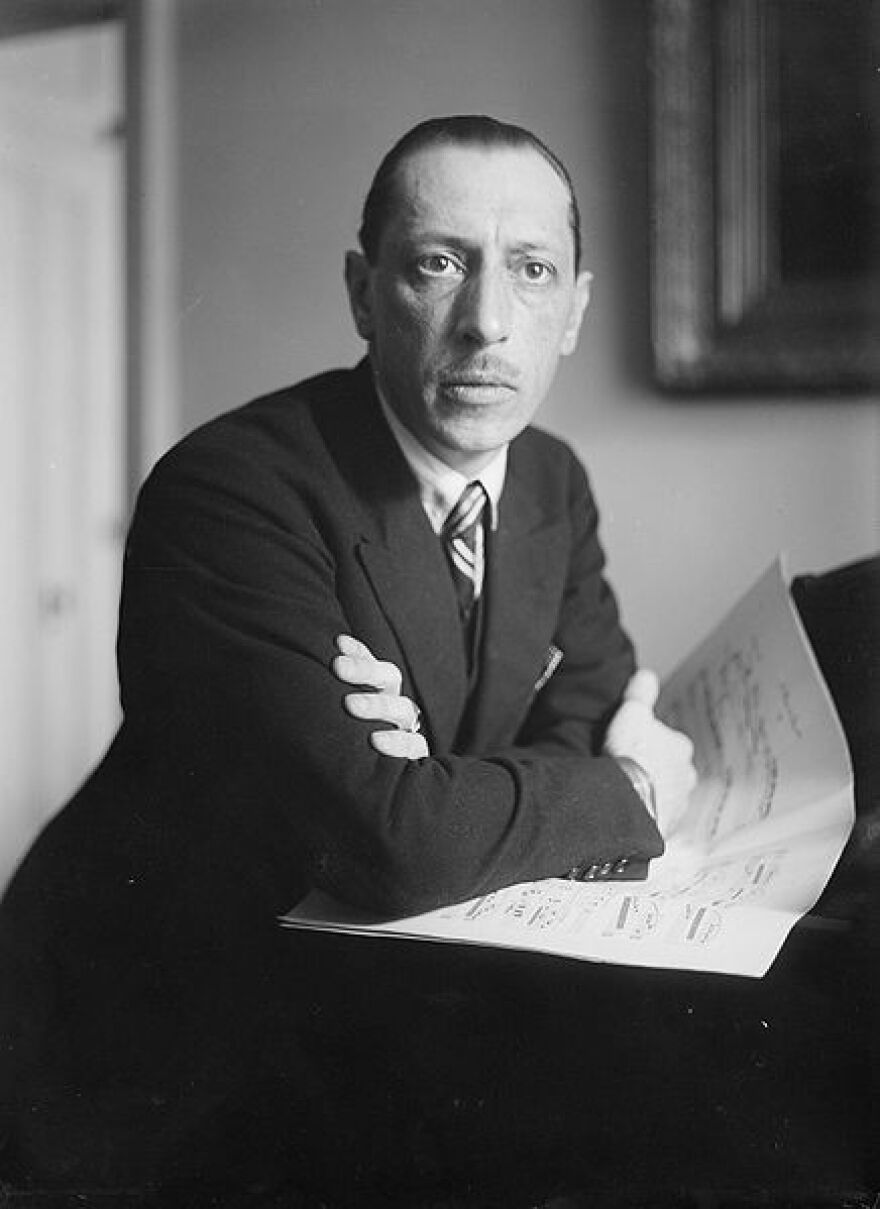 The Rite of Spring was a model for 20th Century composition, and has become deeply entwined with popular culture because of its influence on stage and screen music from Western movies to West Side Story.
Here's one of the best examples I can think of: the fight music from Star Trek, written by a Hollywood composer named Gerald Fried for the episode where Kirk has to fight Spock. All of Stravinsky's elements are here: the rhythms, the stacked repeating patterns, and the clashing chords-- proving his music was relevant even in the final frontier.