Caribbean Heritage Month, Norway, World Ocean Day, Portugal Day & Anoushka Shankar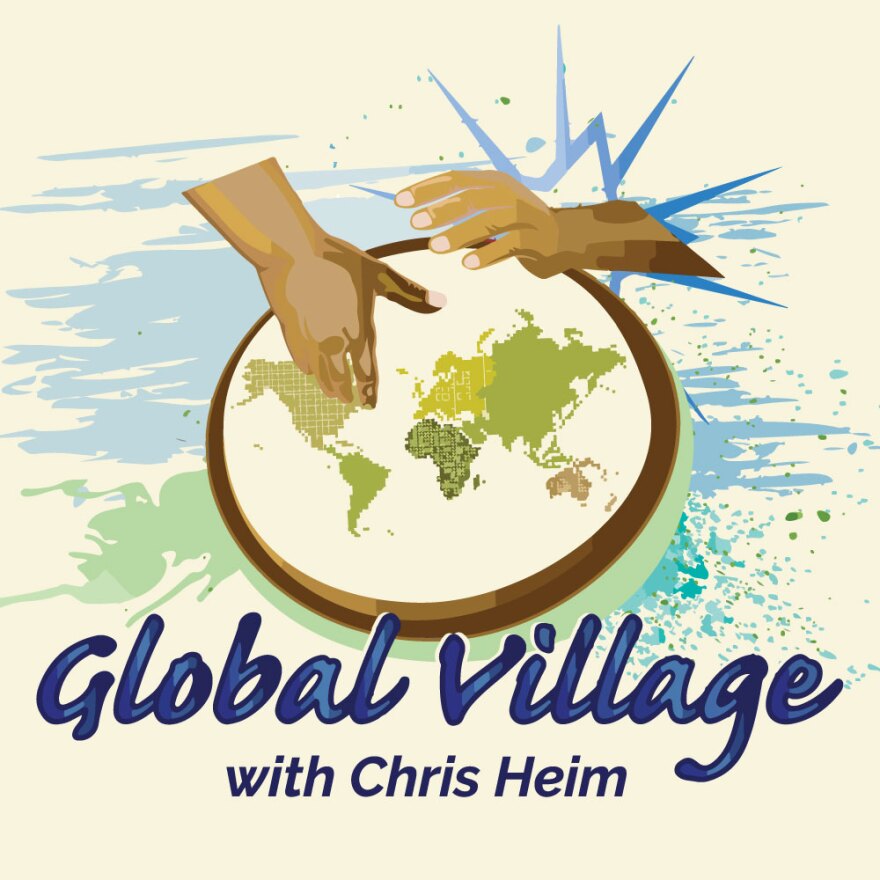 Monday, June 7
It's Union Dissolution Day in Norway, the date when the country ended a nearly century-long political union with Sweden. Global Village marks the occasion with a program devoted to music from Norway (though a number of bands include musicians and influences from Sweden, as cultural connections remain strong between the two countries). The show features new music from the early music group Trio Mediaeval with Arve Henriksen, the Nordic Fiddlers Bloc, Griselda Sanderson (on Norwegian Hardanger fiddle) with Ricardo de Noronha, and the folk group Sver. Other Norwegian artists featured in the show include Jan Garbarek, Mari Boine, Sinikka Langeland, Terje Rypdal, and Bukkene Bruse.
Tuesday, June 8
It's World Ocean Day – an effort started by the Oceans Project in 2002 and recognized as an annual event by the United Nations since 2008 – to draw attention to the importance of healthy, sustainable oceans. Global Village marks the occasion with songs about the seas from Frankie Ford, the Marvelettes, Quartet San Francisco, Dee Dee Bridgewater, John Abercrombie with Ralph Towner, Elvis Costello, Antonio Carlos Jobim, Vishten, Lucky Oceans, and more.
Wednesday, June 9
Global Village marks the birthday of sitarist Anoushka Shankar, the daughter of Ravi Shankar. We'll hear a song she did with half-sister Norah Jones, a piece from her debut album, and her exploration of the connections between Indian music and flamenco. In conjunction with the June Caribbean Heritage Month feature, there's music from Jamaican guitarist Ernest Ranglin and Haitian group RAM, and there's new music from Reunion's Christine Salem, Poland's Warsaw Village Band, and Portugal's Anfiguri.
Thursday, June 10
Global Village celebrates Portugal Day with music from there and from related countries – including music from Brazil to celebrate the birthday as well of bossa nova pioneer Joao Gilberto; from Cape Verde (from Elida Almeida) and Angola (from Waldemar Bastos); and by some great contemporary fado singers and Portuguese Guitar players – including Mariza, Custódio Castelo, and the award-winning Rodrigo Costa Félix.
Friday, June 11
In conjunction with the June Caribbean American Heritage Month, it's "reggae got soul" this time in the Global Village. We'll highlight soul classics originally recorded by the Temptations, Otis Redding, Irma Thomas, and the Isley Brothers, performed by Toots & the Maytals, John Holt, Junior Murvin, and more. Plus the latest from Canada's Emilyn Stam & John David Williams, Denmark's Vaev, French Afrovunk band the Balaphonics, Congolese group Jupiter & Okwess, and Guinean reggae artist Takana Zion.