World Siblings + The Indian Ocean, Chinese Language Day, Earth Day & Spanish/English Language Day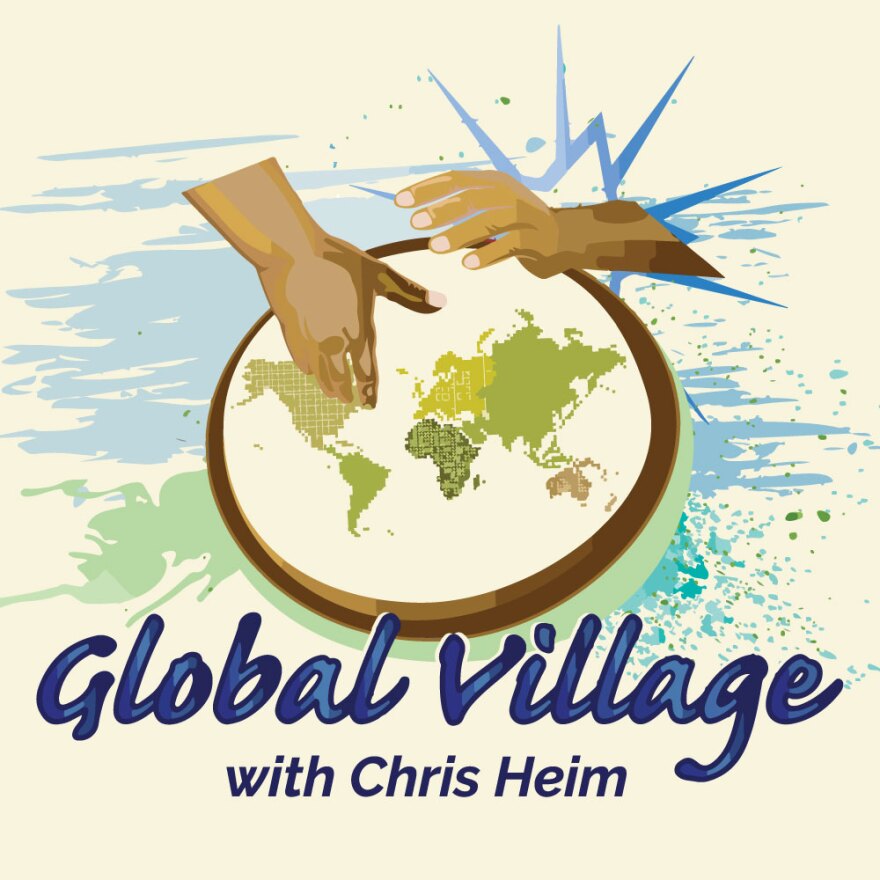 Monday, April 19
Global Village celebrates the birthday of oud player Amos Hoffman with music he did as a leader and as a guest with bassist Avishai Cohen and the Idan Raichel Project. We also continue the April Siblings feature with music from the Golan Heights brothers in Tootard and the Algerian brothers who lead the group Sidi Bemol. We'll also hear new music from Made Kuti (the son of Femi Kuti) and from a new compilation of European flamenco-inspired guitarists, Canadian Folk Awards 2021 World Music winner Zal Sissokho, and a blast form the past from Stevie Wonder.
Tuesday, April 20
Global Village marks Chinese Language Day, designated to celebrate the language and culture of one of the six official languages of the United Nations. Global Village celebrates by exploring some of the musical languages of China - traditional, contemporary, and cross-cultural collaborations. We'll hear selections from the Chinese Music Ensemble of New York, the Shanghai Quartet, Guo Gan with musicians from Turkey, rock drummer Zhao Muyang, Manhu, and phe Mipa player Gao Hong with Syrian oudist Issam Rafea.
Wednesday, April 21
Global Village travels to the southwestern Indian Ocean for music from islands off the coast of Africa, including Madagascar, Zanzibar, Reunion, the Seychelles, Rodrigues, and Mauritius. Among the artists featured are Tarika, Taj Mahal with the Culture Musical Club of Zanzibar, the Malagasy Guitar Masters, and new releases from the folkloric group Sakili from Rodrigues, and Volume 10 in the Zanzibara series showcasing the emergence of modern taarab music in Zanzibar.
Thursday, April 22
Global Village marks Earth Day with topical songs from Tom Lehrer, Jimmy Cliff, Marvin Gaye, Chicago Afrobeat Project and more. Plus birthday salutes to Latin bugaloo star Joe Cuba and Hawaiian guitar great Gabby Pahinui.
Friday, April 23
Global Village celebrates two Language Days observed by the United Nations on this date – Spanish and English Language Days (two of the official languages of the UN) – with a variety of great Latin sounds and songs in both languages. We'll hear music from Cuba, Colombia, Spain, Argentina, and the U.S. from Gloria Estefan, the Hip Spanic Allstars, Vocal Sampling, Alex Cuba with Buena Vista vocalist Omara Portuondo, Ry Cooder with Buena Vista guitarist Manuel Galban, and more.