Women In World Music + Savannah Music Fest, Medievalists, Jimmy Cliff & New Releases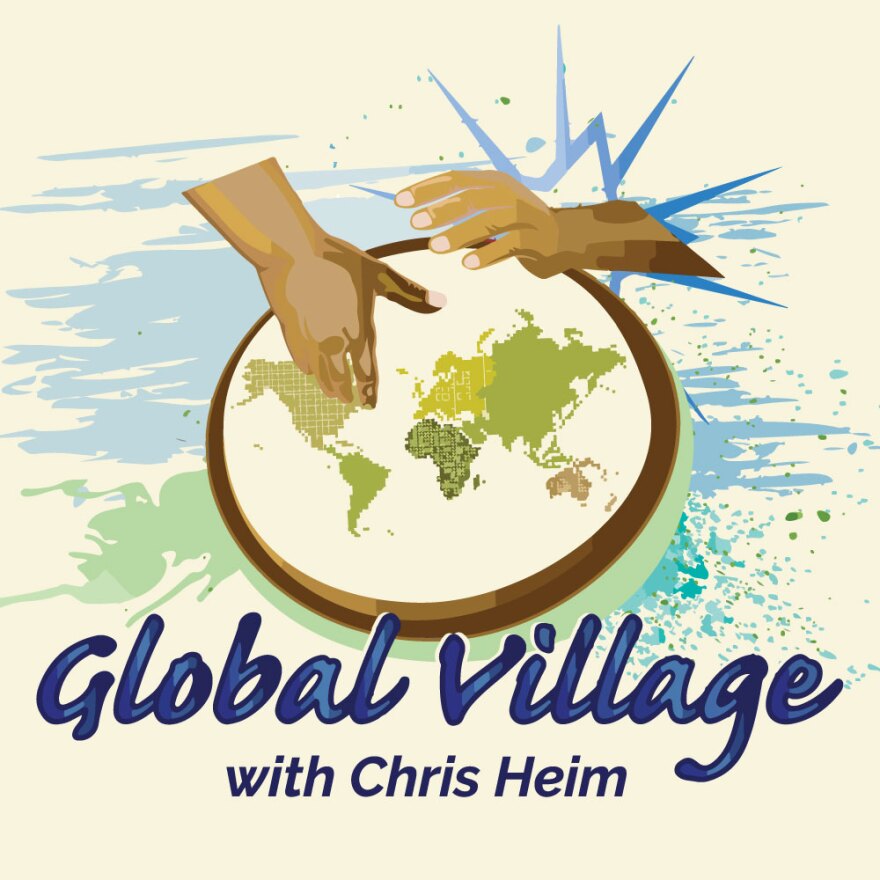 Monday, March 29
The final Monday of every month, we present Global Village at the Savannah Music Festival, our award-winning monthly concert series (First Place in the 2020 Kansas Association of Broadcasters Annual Awards in the Special Program category) showcasing top world music artists and groups who have appeared at the prestigious annual festival that takes place each spring in Savannah, Georgia.
Throughout March Global Village has been celebrating Women's History Month and we continue the salute here with a performance from Fatoumata Diawara, the acclaimed singer, songwriter, actress, and - rare for an African woman - guitarist, whose work has garnered both Grammy and Oscar nominations.
Tuesday, March 30
Global Village goes all day-glo this time with a program devoted to psychedelic sounds from around the world. We'll hear Latin, Turkish, and Asian psychedelia from the likes of New York's Pucho & the Latin Soul Brothers, Mexico's Sonido Gallo Negro, Colombia's Afrosound, groundbreaking Turkish psychedelic band Mo?ollar, and two artists inspired by Jimi Hendrix, Vietnamese guitarist Nguyen Le and Indian guitarist Prasanna.
Wednesday, March 31
Global Village celebrates one of its favorite holidays - Hug a Medievalist Day, marking the occasion with music from and inspired by the Middle Ages from DOA, Kirk Elliott & the Orchestra of Unmitigated Gaul, Radio Tarifa, Trio Mediaeval, the Dufay Collective, Jordi Savall with Hesperion XXI, and more.
Thursday, April 1
Global Village kicks off the April Siblings feature with music from Sergio and Odair Assad (the featured artists for this month's Global Village at the Savannah Music Festival concert); marks the birthday of reggae legend Jimmy Cliff (including music from The Harder They Come soundtrack, which was just inducted into the National Recording Registry); and highlights world music nominees for this year's Canadian Folk Awards – including the Sultans of String, Okan, Mazocote, Emilyn Stam & John David Williams, Aviva Chernick, Zal Sissokho, and Benjamin Barrile.
Friday, April 2
It's New Month/New Music time in the Global Village. Each month, Global Village devotes an entire show to the best of recently released and forthcoming world music albums. Among the highlights this time:
The return of a '70s classic from South African saxophonist Teaspoon & the Waves
Classic tracks from Zimbabwe's pioneering Hallelujah Chicken Run Band
The Transglobal World Music Chart's Best of 2020 compilation
Ivorian reggae artist Jah Light
The French-Swiss Jah Jazz Orchestra
A sunny Brazilian set from Joao Selva
A stunning new work from the Warsaw Village Band
And a meditative new project from pipa player Wu Man with shakuhachi player Kijiro Umezaki.