Fado, Global Village At Savannah Music Fesetival, World AIDS Day And New World Releases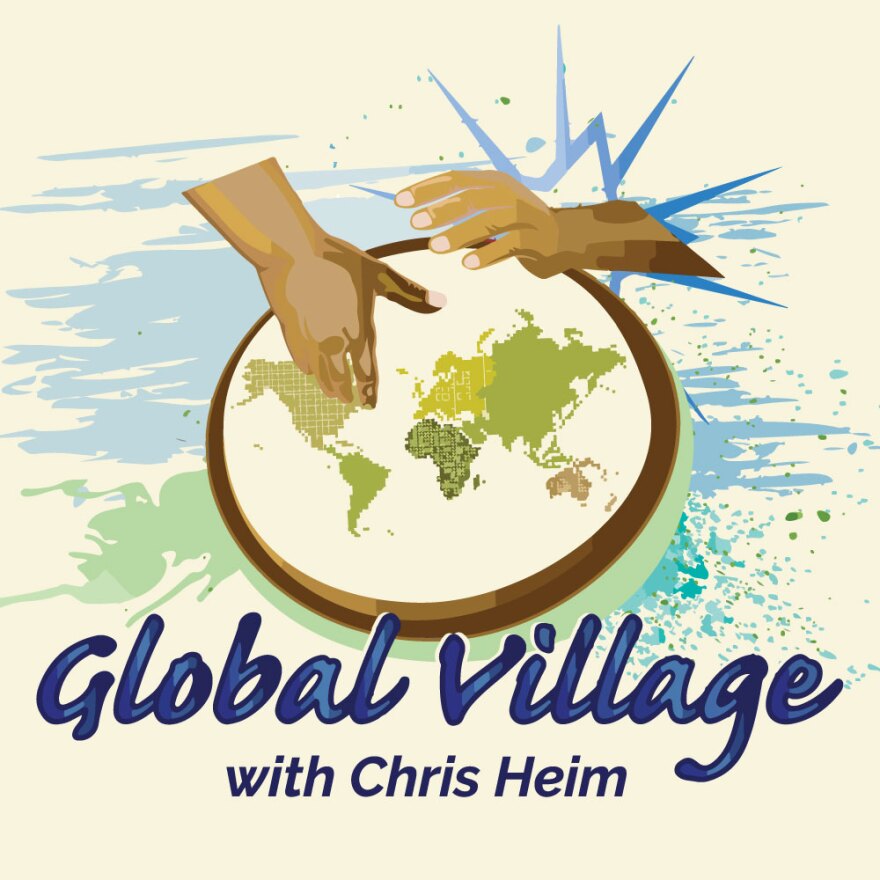 Monday November 30
The final Monday of every month, we present Global Village at the Savannah Music Festival, our award-winning monthly concert series (First Place in the 2020 Kansas Association of Broadcasters Annual Awards in the Special Program category) showcasing top world music artists and groups who have appeared at the prestigious annual festival that takes place each spring in Savannah, Georgia.
Throughout November Global Village has been featuring music of the Wailers and I-Threes, so for our visit to Savannah this time we focus on an artist from Jamaica – in this case, pianist Monty Alexander. Alexander began his career in his teens working the Jamaican studios during the birth of ska. He would move to the US and become an esteemed jazz pianist. But throughout his career he would return to his roots in reggae and Caribbean music and combine those influences with jazz. The show highlights both the range of his work and the energy and appeal of his performances. And as a special bonus, the show concludes with Alexander joining in with vocalist and newly named 'Genius Grant' recipient Cecile McLorin Salvant for a spirited performance of Billie Holiday's "Fine and Mellow."
Tuesday, December 1
Global Village marks World Aids Day in a special show devoted to the world music side of the "Red Hot" releases, a series of some two dozen recordings in a variety of styles that benefit the Red Hot Foundation. Since it began in 1989, the Red Hot series has involved some 400 hundred international artists and raised millions of dollars for AIDS education and prevention programs around the world.
World AIDS Day this year also falls on Giving Tuesday. For more information, visit givingtuesday.org.
Wednesday, December 2
Global Village kicks off the December fado feature with music from some contemporary fado artists, including Mariza, Antonio Zambujo, Cristina Branco, and Custodio Castelo. Plus the latest from Sam Lee, Oumou Sangare, and Azymuth.
Thursday, December 3
This time in the Global Village, we once again 'give the drummer some' in a program devoted to an eclectic lineup of drum and percussion masters. We'll hear tabla master Zakir Hussain with Bela Fleck and Edgar Meyer; Nii Okai Tagoe, former percussionist with Osibisa; Max Roach's all-percussion M'Boom ensemble; the world jazz sounds of Bones & Tones, Adam Rudolph's Moving Pictures, Manu Katche, and Minu Cinelu; and master congueros Mongo Santamaria and Poncho Sanchez.
Friday, December 4
It's New Month/New Music time in the Global Village. Each month, Global Village devotes an entire show to the best of recently released and forthcoming world music albums. Among the highlights this time:
Contemporary afrobeat from Nigerian band Bantu
Silk Road excursions from Guo Gan with Fabio Turchetti, and from the group 3,14
Contemporary reggae and Afro-Caribbean sounds from Kosmo Sound, and from Afro-Venezuelan bassist Raul Monsalve y Los Forajidos
A live release from Argentina's Juana Molina
And the latest from Cape Verdean rising star Elida Almeida.