Wailers And I-Threes, Bert Jansch, Patato And New Releases Show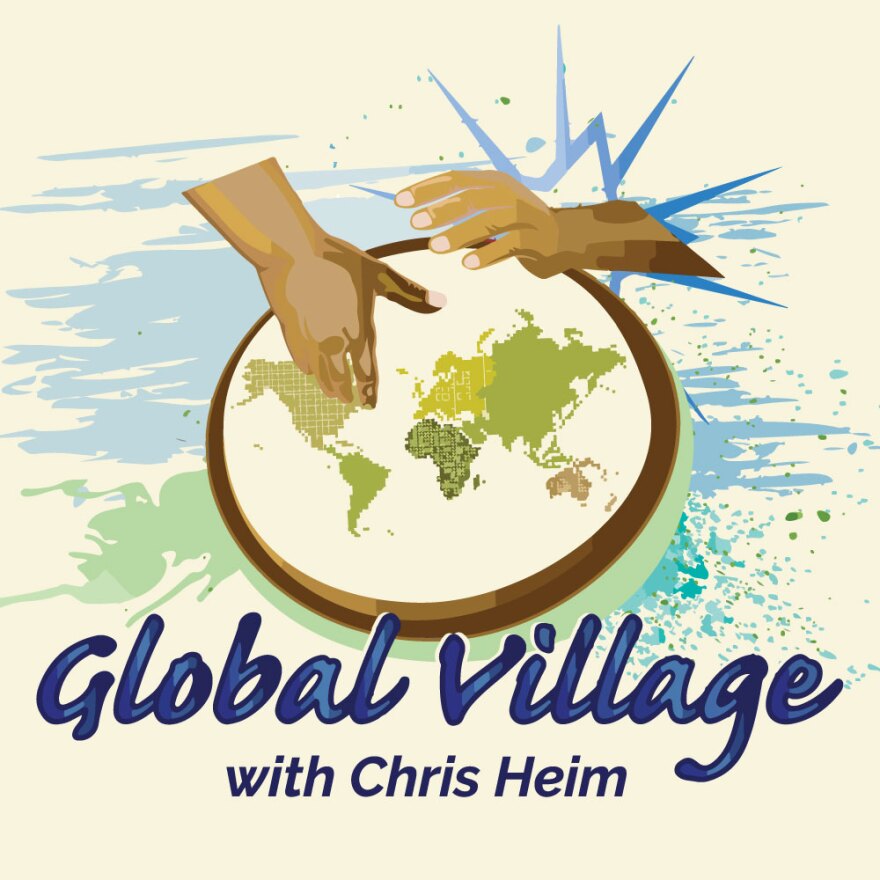 Monday, November 2
Global Village expands its contemporary folk horizons with a show devoted to European neo-folk music. We'll highlight artists from across the continent inspired by traditional sounds, though in many cases adding contemporary and other global stylistic influences. Among the artists featured are Italian neo-folk pioneer Riccardo Tesi, Galician piper and Silk Road Ensemble member Cristina Pato, Scottish singer-songwriter Karine Polwart, neo-rembetika group Trio Tekke, Sweden's Vasen, and the Afro Celt Sound System.
Tuesday, November 3
Global Village marks the birthday of Bert Jansch with a special edition of the show devoted to his music. One of the greats of acoustic guitar and a founding member of the pioneering and eclectic English folk-rock group, Pentangle, Jansch was a key figure and great talent of English folk – a master of not only traditional music, but an adventurous artist who incorporated jazz, world, and blues influences into his work. The program ranges from his very first to later solo recordings, from the original edition of Pentangle to the reunited group, and music he also did with another Pentangle co-founder and acclaimed guitarist, John Renbourn.
Wednesday, November 4
IIn a special edition of the show, Global Village remembers legendary conguero Carlos "Patato" Valdes on his birthday. Born in Cuba and based in the U.S. starting in the '50s, Patato became one of the giants of Latin music and Latin jazz, working with the likes of Dizzy Gillespie, Art Blakey, Tito Puente, Willie Bobo and more, and recording a series of stunning albums under his own name. We'll hear some of his early appearances on jazz albums from the likes of Kenny Dorham and Grant Green, music from his long stint with world-jazz flute great Herbie Mann, and music he did as a leader and as a key member of the Conga Kings.
Thursday, November 5
In conjunction with the November feature, Global Village highlights music from members of the I Threes, the vocal group that backed Bob Marley & the Wailers. We'll hear an early hit Marcia Griffiths had pre-Wailers, and later solo projects from Rita Marley and Judy Mowatt. Also on tap, new music from Transglobal Underground, Italian reggae artist Gaudi's celebration of the theremin's centennial, French Afrofuturist Afrobeat band Supergombo, and contemporary Latin band Nohe & Sus Santos.
Friday, November 6
It's New Month/New Music time in the Global Village. Each month, Global Village devotes an entire show to the best of recently released and forthcoming world music albums. Among the highlights this time:
Cool reggae-jazz runnings from guitarist Kubix
Contemporary Ethiopian music courtesy of Qwanqua
The latest Acid Croft set from Scotland's Shooglenifty
A 20th anniversary reissue of the Bert Jansch classic, Crimson Moon
Oaxacan/Balkan brass from Mexico's Los Rurales
A Crescent City to Cuba compilation from Putumayo
And elegant Latin guitar from Duo Coincidencia