Orchestra Baobab, Desert Blues, David Hidalgo, Yo-Yo Ma, World Violins And World Jazz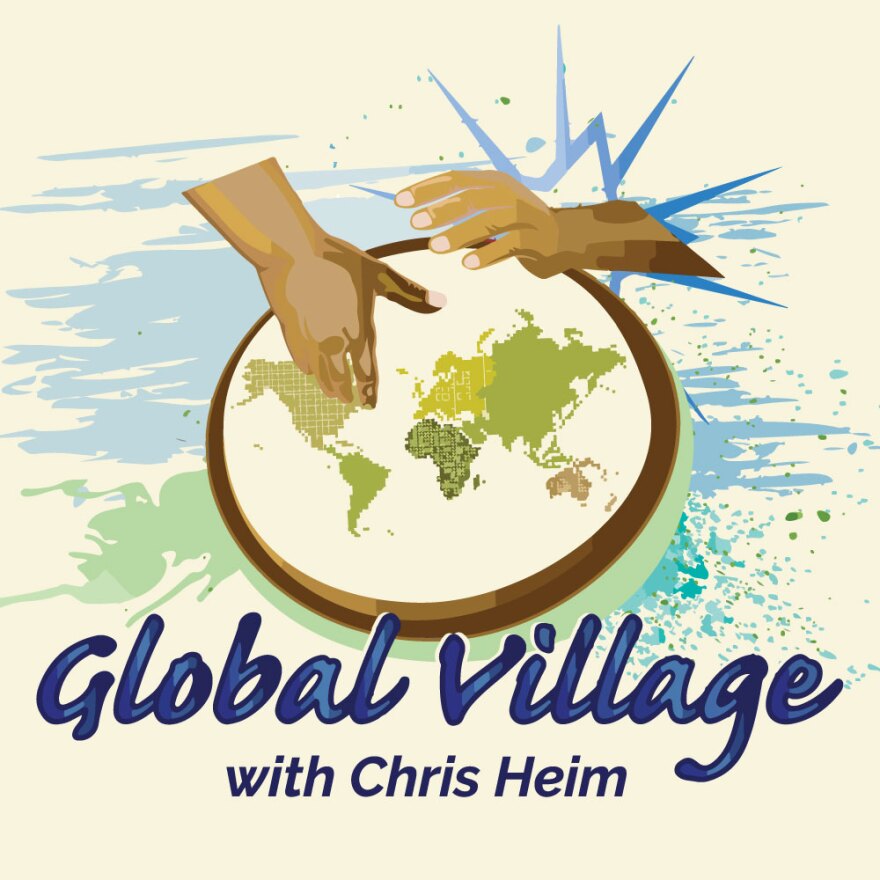 Monday, October 5
Global Village highlights music from 'desert blues' artists and groups, including Etran Finatawa, Tinariwen, Tamikrest, and Terakaft. We'll also hear music from the pan-Latin band Ladama, the Sweet as Broken Dates compilation of Somalian music, and world music classics from Nubian star Ali Hassan Kuban, the new-flamenco group Pata Negra, and the West Coast Afro-Cuban group Conjunto Cespedes.
Tuesday, October 6
Global Village marks the birthday of David Hidalgo with music he did with both Los Lobos and Los Super Seven. We'll also hear music from October featured artist Orchestra Baobab, a boogaloo blast from the past from Joey Pastrana, and new global sounds from the U.K.'s Charanga del Norte, Lithuanian Afrobeat group Ojibo Afrobeat, and Danish band Liga Latina.
Wednesday, October 7
It's the birthday of cellist Yo-Yo Ma and Global Village marks the occasion with the world music side of his career. We'll hear him with the Silk Road Ensemble, in the Goat Rodeo Sessions, with Brazilian singer and guitarist Rosa Passos, and with projects he did devoted to Brazilian and Japanese music. We'll also hear music from October featured artists, Senegal's Orchestra Baobab, and new music from the Mongolian group Khusugtun, Cypriot group Trio Tekke, and Italian-born, Brazilian-inspired singer Mafalda Minnozzi.
Thursday, October 8
Global Village highlights global violins – including music from Guo Gan, master of the erhu, the distinctive two-string traditional Chinese violin, the Sultans of String with a 50-piece orchestra, Caribbean violin-based groups Malavoi and Orquesta Aragon, Norwegian fiddler Annbjorg Lien, All Ireland Fiddle Champion Liz Carroll, the all-fiddle Finnish group JPP, the Nordic Fiddlers Bloc, and more.
Friday, October 9
Lots of world jazz sounds this time in the Global Village as we mark birthdays of vibes player David Samuels (with the Caribbean Jazz Project), South African pianist Abdullah Ibrahim, Cuban pianist Bebo Valdes, pioneering world jazz multi-instrumentalist Yusef Lateef, and with world jazz versions of Beatles tunes in honor of John Lennon's birthday.