Mandolin Month, Hawaiian Statehood And Birthdays Of Robert Plant, Rabih Abou-Khalil And More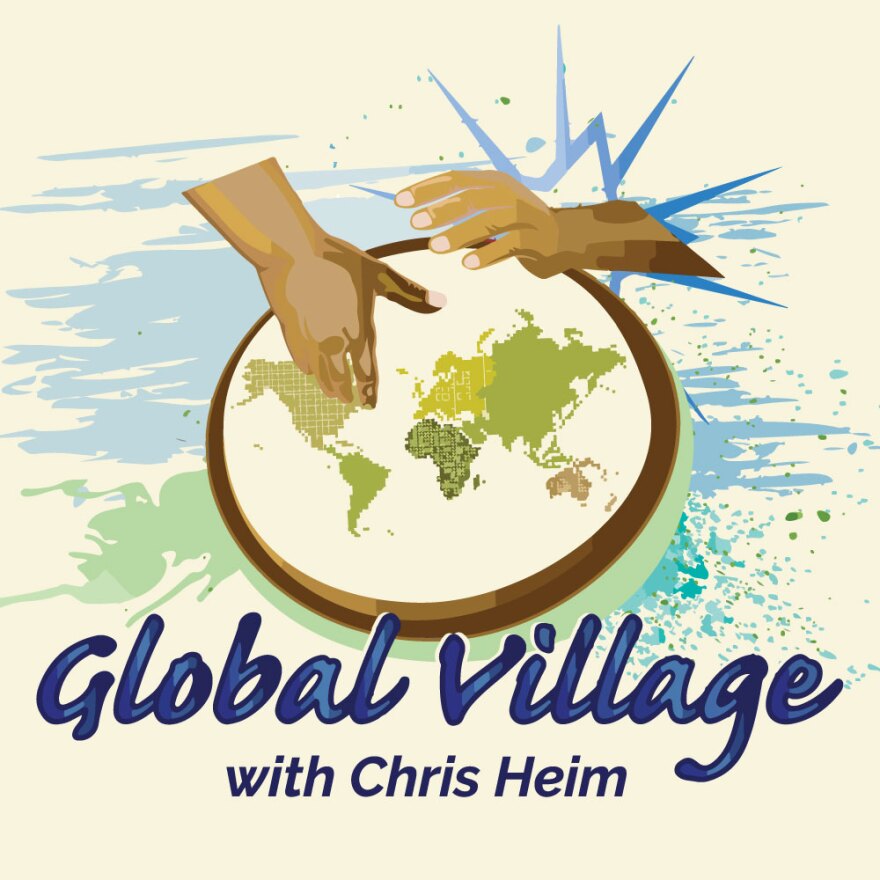 Monday, August 17
Global Village marks birthdays of Spanish piper and Silk Road member Cristina Pato, world-jazz vocalist Grazyna Auguscik, and Lebanese oud player Rabih Abou-Khalil. We'll also hear music from Rhiannon Giddens (who was just appointed Artistic Director of Silk Road), the newly reissued '80s classic from Ghanian band Edikanfo (produced by Brian Eno), new music from Tucson's Orkesta Mendoza and London's Waaju, and for the August Mandolin Month feature some Grateful Dawg reggae courtesy of Jerry Garcia and David Grisman.
Tuesday, August 18
In conjunction with the August Mandolin Month feature, Global Village highlights music from Italy, home of the modern mandolin. We'll hear early mandolin recording pioneer Giovanni Vicari, the Napoli Mandolin Orchestra, and an album that follows the travels of Italian music to America from mandolinists David Grisman and Carlo Aonzo along with guitarist Beppe Gambetta. There's also some mandolin from Mike Marshall, the Brazilian group Aquarela, and John Doyle on the related mandola. Plus new music from Spain's La Banda Morisca, the Golan Heights duo Tootard, and the Aloha Radio Hawaii set revisiting vintage songs from the islands.
Wednesday, August 19
Lots going on in the Global Village this time as we mark the birthday of reggae hitmaker Johnny Nash; remember Balle Sidibe of Orchestra Baobab, two members of pioneering Peruvian chicha band Los Wembler's de Iguitos and Angolan artist Waldemar Bastos who all passed away recently; preview the forthcoming Global Music Month virtual festivals series; continue the Mandolin Month feature with two master players – Mike Marshall & Chris Thile; and highlight new music from Santa Fe alt-Latin band Nohe Y Sus Santos, Egyptian-Australian oud player Joseph Tawadros, and French Afrobeat band Les Freres Smith.
Thursday, August 20
Today is Robert Plant's birthday and Global Village celebrates with the world music side of his music with Led Zeppelin, as a solo artist, as a guest (with Afro Celt Sound System) and in covers from Dread Zeppelin, the Tuvan group Yat-Kha, the Pedrito Martinez Group, and Nguyen Le.
Friday, August 21
Global Village celebrates Statehood Day, an annual holiday in Hawaii to mark its admission as a state in 1959. We'll hear early Hawaiian guitar masters like Sol Hoopii, the legendary Gabby Pahinui with Ry Cooder, contemporary Slack Key guitar players including Ledward Kaapana and Leonard Kwan, and some interesting fusions of Hawaiian music with Indian, classical, flamenco and Taiwanese music from Debashish Bhattacharya, Daniel Ho, and Keola Beamer.