Summer Fests, Savannah Fest, Peru Independence, Finland And Uncommon Instruments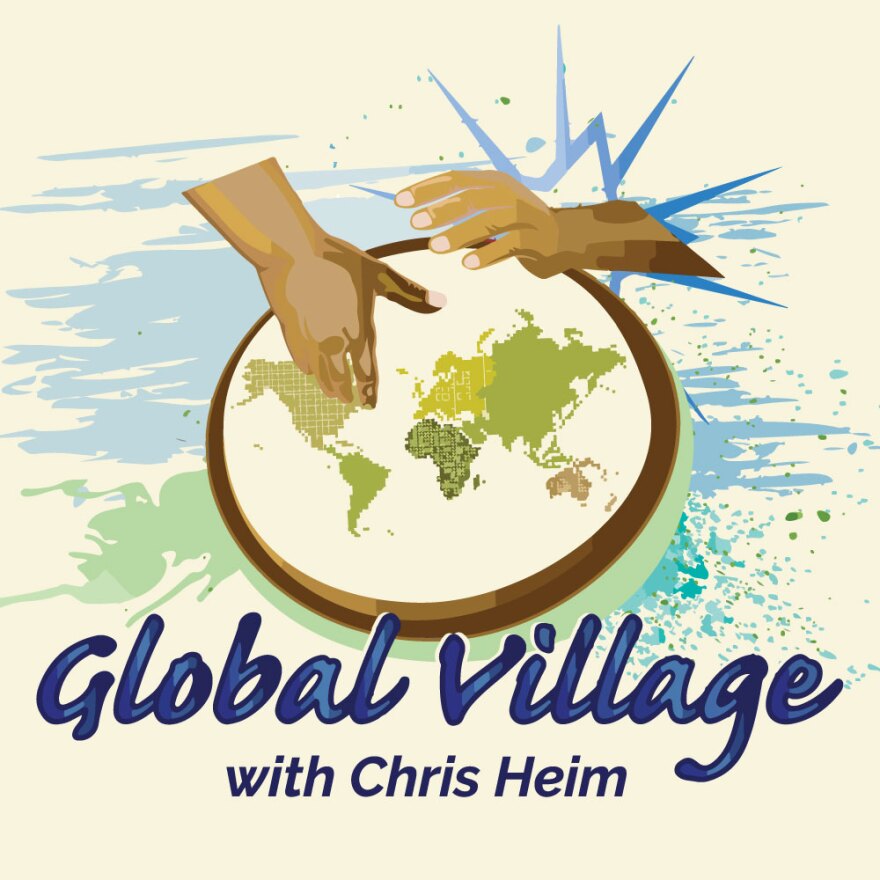 Monday, July 27
The final Monday of every month, we present Global Village at the Savannah Music Festival, a monthly concert series showcasing top world music artists and groups who have appeared at the prestigious annual festival that takes place each spring in Savannah, Georgia.
Global Village at the Savannah Music Festival is in its third season and was awarded first place for special programs in 2020 by the Kansas Association of Broadcasters.
This time, in conjunction with the July Summer Festival Month, it's Bela Fleck and the Throw Down Your Heart tour. After a visit to Africa to meet and collaborate with a variety of musicians, the popular banjoist put together a U.S. tour with some of the musicians he met there. We'll hear Madagascar's remarkable guitarist D'Gary, South African singer-songwriter Vusi Mahlasela, and renowned kora player Toumani Diabate perform and then have Fleck join in with them for a song, concluding with a grand finale featuring all the performers from the tour.
Tuesday, July 28
Global Village celebrates Peruvian Independence Day with a wide array of styles and artists from that country – including traditional music from Sukay, Incan princess Yma Sumac, original and contemporary chicha music, vocalists Chabuca Granda, Susana Baca and Eva Ayllon, contemporary band Novalima, and Afro-Peruvian jazz from Geoffrey Keezer.
Wednesday, July 29
In conjunction with the Summer Festival Month feature, Global Village hosts a little world music festival of its own, featuring concert recordings from a variety of artists from around the world. We'll hear acclaimed Haitian roots band Boukman Eksperyans, zouk pioneers Kassav, Berlin's 17 Hippies, and we head to a famed Greenwich Village club, the Village Gate, for performances from Latin legends Mongo Santamaria and Tito Puente.
Thursday, July 30
Global Village has some Cool Nordic Sounds for a hot July with a visit to Finland. We'll hear traditional and contemporary folk, jazz and rock influenced music, Finnish Tango and more from such influential groups and artists as the acclaimed band Varttina, kantele master and key figure in the Finnish folk revival Martti Pokela, accordion master Kimmo Pohjonen with Kronos Quartet, electro-bagpipe group Pare, the all-harmonica lineup of Svang, nordgrass fiddle band Frigg, and more.
Friday, July 31
Global Village celebrates "Uncommon Instruments Awareness Day" with music played on musical saw, zgamonium, bamboo ski poles, vegetables and more – along with the home made traditional instruments of Congolese favorites - Konono No. 1, electronics from Jon Hassell, and some instruments uncommon in (world) jazz – Rufus Harley on bagpipes, Howard Johnson's modern approach to the tuba, banjo and harmonica taking center stage with Bela Fleck & the Flecktones, and as the Bonzo Dog Band announce in the opening song, "and Roy Rogers on Trigger."