Savannah Music Festival, Hug A Medievalist, Jimmy Cliff, Erhu And New World Releases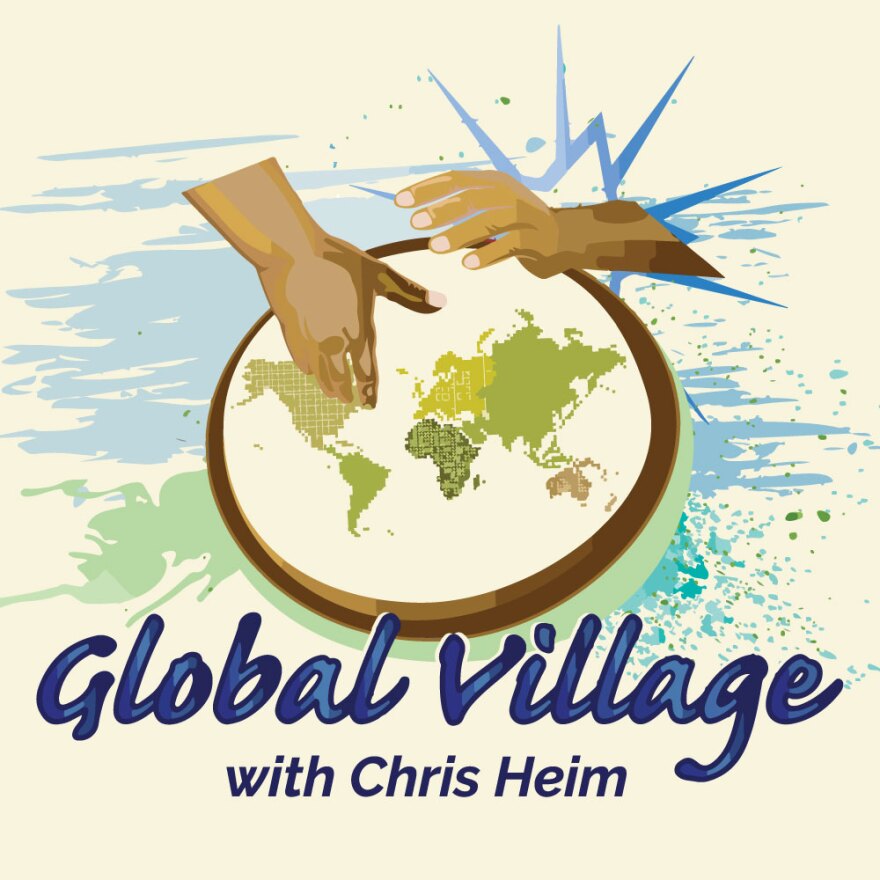 Monday, March 30
The final Monday of every month, we present Global Village at the Savannah Music Festival, a monthly concert series showcasing top world music artists and groups who have appeared at the prestigious annual festival that takes place each spring in Savannah, Georgia.
This time, in conjunction with the March Irish-American Heritage Month feature, we'll hear music from acclaimed multi-instrumentalist, four-time All-Ireland Champion, and founding member of Solas – one of the great Irish bands, Seamus Egan and the Seamus Egan Project. With music ranging from traditional to contemporary, amazing musical skill all around, and Egan's own charming stage presence, the concert was one of the highlights of the 2019 Savannah Music Festival.
Tuesday, March 31
While we are all hunting through Barbara Tuchman's A Distant Mirror: The Calamitous 14th Century for hints, what better time, then, to celebrate Hug a Medievalist Day. Global Village marks the occasion with music from and inspired by the Middle Ages from DOA, Kirk Elliott & the Orchestra of Unmitigated Gaul, Radio Tarifa, Trio Mediaeval, the Dufay Collective, Jordi Savall with Hesperion XXI, and more.
Wednesday, April 1
Global Village marks the birthday of reggae legend Jimmy Cliff and also pays tribute to several artists who passed away recently – saxophonist and "Soul Makossa" hitmaker Manu Dibango, soukous star Aurlus Mabele, and Latin percussionist Ray Mantilla. We'll also hear the latest from Ghanian highlife star Gyedu-Bley Ambolley and from a rare new compilation of music from Sao Tome and Principe.
Thursday, April 2
This time in the Global Village we highlight music featuring the erhu, a spiked fiddle that has been part of Chinese music for over a thousand years. We'll hear music from acclaimed instrumentalist Guo Gan, erhu in a Chinese-Caribbean jazz setting from Dongfeng Liu, and traditionally oriented pieces from the Silk String Quartet and the Orchid Ensemble. Also featured in the show, music from Madagascar's Toko Telo, NEA Heritage fellow Rahim Alhaj, and Mongolian band Anda Union.
Friday, April 3
It's New Month/New Music time in the Global Village. Each month, Global Village devotes an entire show to the best of recently released and forthcoming world music albums.
Among the highlights this time:
Anoushka Shankar, daughter of Ravi Shankar (our April featured artist)
Flamenco from El Amir and Kora Flamenco from Zal Sissokho
Balkan chamber music from Quintet Bumbac and contemporary Balkan Brass from Dzambo Agusevi
Irish music master Seamus Egan
Tuareg band Tamikrest
Uzelli Turkish psychedelic folk rock from the '70s and '80s
And Moroccan trance psychedelia from Majid Bekkas