Irish-American Heritage Month, Bagpipe Day, Zakir Hussain, Global Guitars And More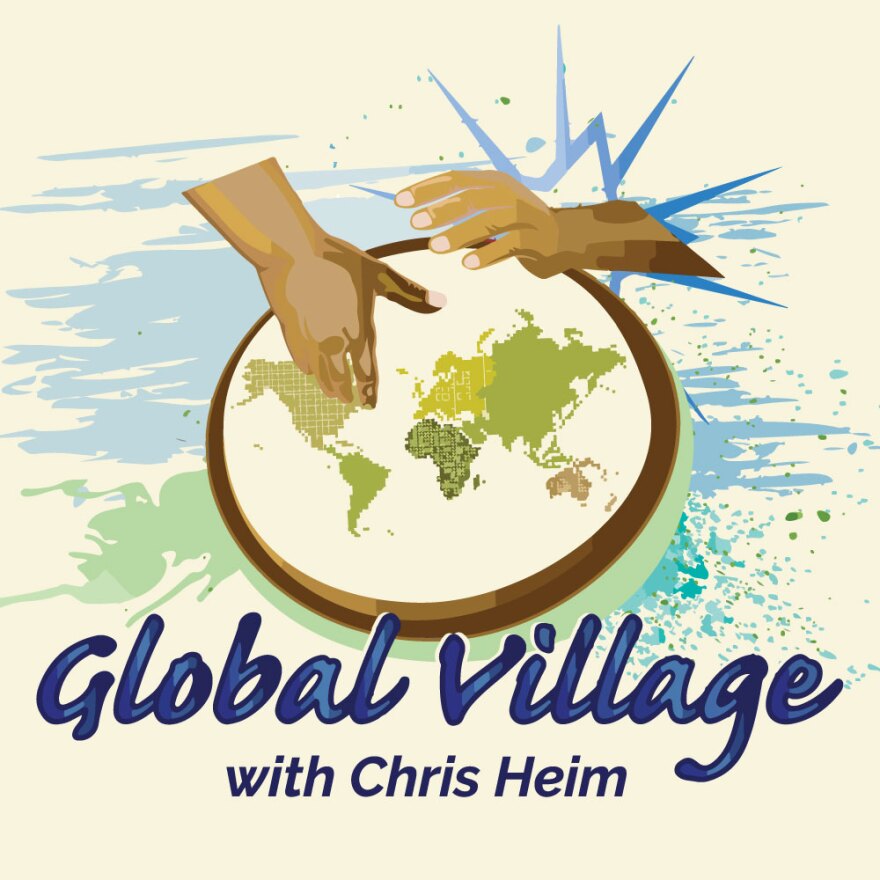 Monday, March 9
Global Village marks the birthday of acclaimed Indian tabla player, composer and educator Zakir Hussain. We'll hear the NEA Heritage Fellow in a number of cross cultural projects – with jazz artists John McLaughlin and Charles Lloyd; with Grateful Dead drummer Mickey Hart (including on the release that won the first Grammy for Best World Music Album); with the contemporary classical ensemble, Kronos Quartet, Bollywood singer Asha Bhosle, and Chinese pipa player Wu Man; as part of a trio with Bela Fleck and Edgar Meyer; and finally with his father, Alla Rahka, another legendary tabla player known for his work with Ravi Shankar.
Tuesday, March 10
Global Village celebrates International Bagpipe Day with a wide array of different bagpipe sounds from Scotland, Spain, Portugal, Finland and more. We'll hear Galician pipers Cristina Pato and Carlos Nunez, Portuguese pipes from Gaiteiros de Lisboa and Seiva, Scottish groups the Tannahill Weavers, Wolfstone and Braebach, Finland's Pare, and (of course) jazz bagpiper Rufus Harley.
Wednesday, March 11
Global Village marks birthdays of Tejano accordion great Flaco Jimenez, vocal master Bobby McFerrin, and new tango creator Astor Piazzolla. We'll also hear music from the Anglo-Irish group Flook and a great traditional Irish tune for the March Irish-American Heritage Month feature, and check out a new compilation of '70s sounds from the Indian Ocean.
Thursday, March 12
Global Village marks the birthday of Don Drummond, trombonist, composer and cofounder of the pioneering ska band, the Skatalites. We also continue our Irish American Heritage Month feature with music from Kila and Van Morrison. And we'll hear the latest from Hungarian Roma group Romano Drom, contemporary Sami group Vassvik, Ghanian highlife pioneer Pat Thomas with his Kwashibu Area Band, and Brazil's Bossacucanova with bossa pioneer Roberto Menescal.
Friday, March 13
It's another round of global guitars this time in the Global Village, with music from Jamaican legend Ernest Ranglin, guitar wizard David Lindley, German guitarist Leni Stern, the Malagasy Guitar Masters, and 'the Jimi Hendrix of Norway' – Terje Rypdal. We'll also hear Norwegian world-folk artist Michael Krumin's work with Nutopia, South African legend Hugh Masekela, Monsieur Doumani from Cypress, and Angelique Kidjo from her reimagined version of the Talking Heads' album, Remain in Light.