Health Care Costs Up Under Obamacare, But Many Kansans Won't Feel Impact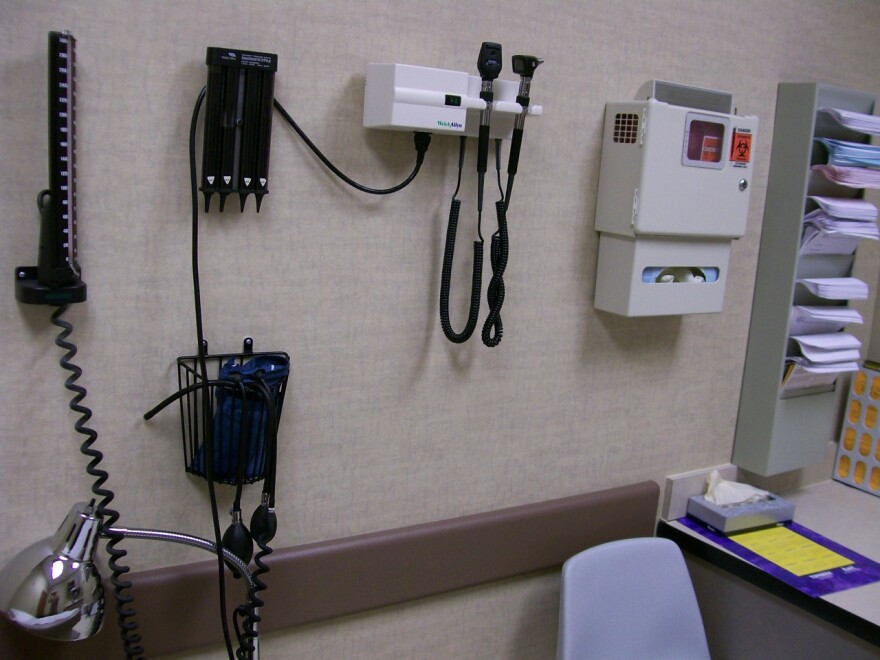 Health care costs under the Affordable Care Act are up this year in Kansas—for some plans, it's by nearly 50 percent. But many customers aren't expected to feel that impact.
A new analysis prepared for the Associated Press shows premiums will increase by as much as 46 percent.
But Sheldon Weisgrau, director of the Kansas-based Health Reform Resource Project, says subsidies and tax credits are also up this year, which helps to offset the costs for many customers.
"The price increases they're going to feel will be much less than what the bottom line increase looks like," he says. "Some of them might not see an increase at all."
That's good news for the 80 percent of Kansas customers who do receive subsidies and tax credits.
"For people who aren't getting tax credits and subsidies, or for people who are buying individual insurance plans off the marketplace, they are going to see big price increases," Weisgrau says. "And for them, this is going to be a hard pill to swallow."
The Obama administration had projected an average 25 percent increase in plans across the states who participate in the federal marketplace. Weisgrau says insurance was underpriced during the first three years after the Affordable Care Act went into effect, and providers are correcting for that now.
"A one-year increase, while certainly big and meaningful, doesn't tell the whole story. It's trends that tell the whole story," he says.
He says customers can sometimes find a less expensive plan on the marketplace. The open enrollment period starts on Tuesday and runs through Jan. 31.
--
Follow Nadya Faulx on Twitter @NadyaFaulx.
To contact KMUW News or to send in a news tip, reach us at news@kmuw.org.