Kansas Measure Would Allow Same-Day Voter Registration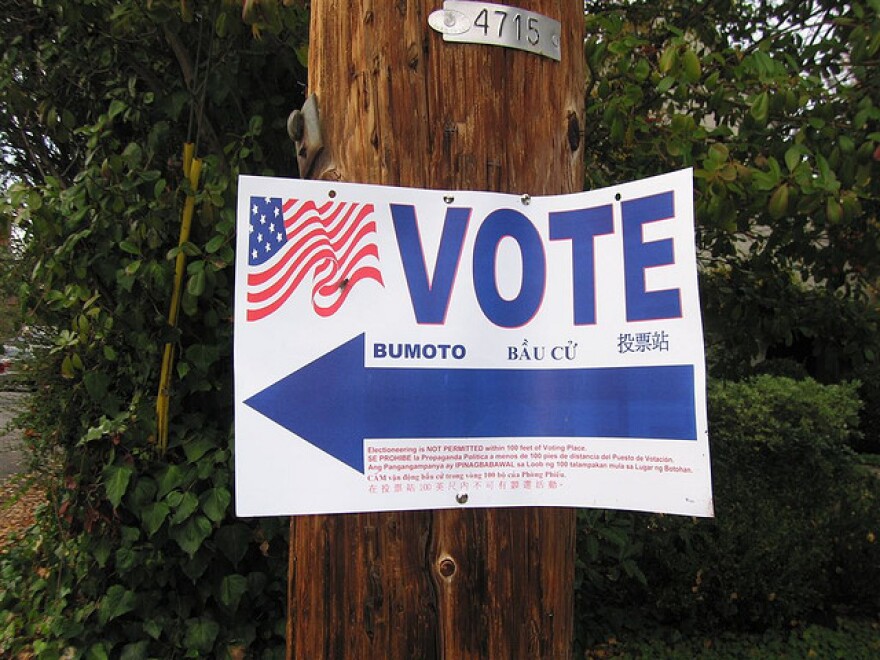 A bill in the Kansas Legislature would allow people to register to vote and cast a ballot the same day, a move supporters say would increase voter turnout but that opponents say raises concerns about fraud.
Same-day registration is allowed in 10 states and the District of Columbia, according to the National Conference of State Legislatures. Under current Kansas law, voters have to be registered at least 21 days before an election.
Rep. Gail Finney, a Wichita Democrat, is sponsoring the same-day voter registration bill, which would change that by allowing people to register to vote on Election Day.
"We really believe everybody should have access to voting anytime, not just a few days out of the year. As long as they come with ID, why shouldn't they be able to vote?" Finney told The Lawrence Journal-World.
Finney's bill would allow voters to go to their county election office or any advance voting satellite office within 20 days before an election, or to their local polling place on Election Day, and cast a ballot at the same time they register. Those ballots would not be counted until county election officers verify the information submitted is accurate, and that the voter has not already cast a ballot in the same election elsewhere.
The measure will likely face a battle in the Kansas Legislature, which has recently passed more restrictive voting laws, including the photo ID and proof of citizenship requirements.
Kansas Secretary of State Kris Kobach, who championed passage of those laws in 2011, said he had not seen Finney's bill. But he said he is generally skeptical of same-day registration.
"It creates a huge problem of people voting multiple times in the same election because our polling places are not connected electronically," he said. "So I could register at polling place one, vote; show my same identification at polling place two across town, vote; and go to polling place three, four, five and six."
Rep. Mark Kahrs, R-Wichita, who chairs the House Elections Committee where the bill likely would be referred, said he had not yet seen the bill, but shared Kobach's reservations. He said, however, he would allow the committee to hold hearings on the bill if concerns about ID and verification were resolved.