Trial Over Stalking Claims Pits Anti-Abortion Protester Against Abortion Rights Supporter
A jury is hearing arguments this week in a years-long case involving a prominent Wichita abortion rights advocate and an anti-abortion protester.
Mark Holick is suing Julie Burkhart, head of the abortion rights group Trust Women, in federal court over what he alleges was a damaging and unlawful restraining order against him.
Burkhart took out the Protection from Stalking order against Holick in 2013 after, she says, his Spirit One Christian Ministry church targeted her at her home during two separate incidents in November 2012 and February 2013. Burkhart says Holick and another anti-abortion activist "scoped out" the South Wind Women's Clinic in Wichita in January 2013.
The protection order was voluntarily dismissed in 2015. Holick filed his lawsuit the following year. He denies ever stalking Burkhart and says she made false claims on her petition requesting the protection order.
He's seeking more than $750,000 in damages, including $150,000 in attorney's fees, $300,000 for "pain and suffering," $300,000 for "extreme indignity" and an undetermined amount for punitive damages.
Holick says the protection order damaged his reputation in the community.
"A litigant is not allowed to maliciously make false charges against another person," Holick's lawyer Donald McKinney told the jury Monday, "… no matter how much the accuser dislikes the other person."
Holick says there were peaceful protests at Burkhart's home and along her street on Nov. 17, 2012, and Feb. 15, 2013, but that he was never among those directly in front of her house. He says Burkhart wrongly singled him out as the leader of the protests.
"She was reckless in reaching that conclusion," McKinney said. "He was not the leader."
Burkhart acted with malicious intent, Holick's attorneys argue.
"Not ill will or spite or meanness," McKinney said, but rather "that she brought the action for a purpose other than" what she claimed.
"She wasn't trying to stop death threats and stalking," McKinney said. "She was trying to stop protests and talking."
Burkhart's defense told the jury she felt real fear for her life; her former boss and mentor, George Tiller, was killed by an anti-abortion protester at his church in 2009. Holick had been arrested before for protesting at other clinics, including Tiller's.
"Holick went right up to the line of what was legal," attorney Jennifer Saulino said. "[Burkhart] has never once taken out a protection from stalking order against anyone. He was different."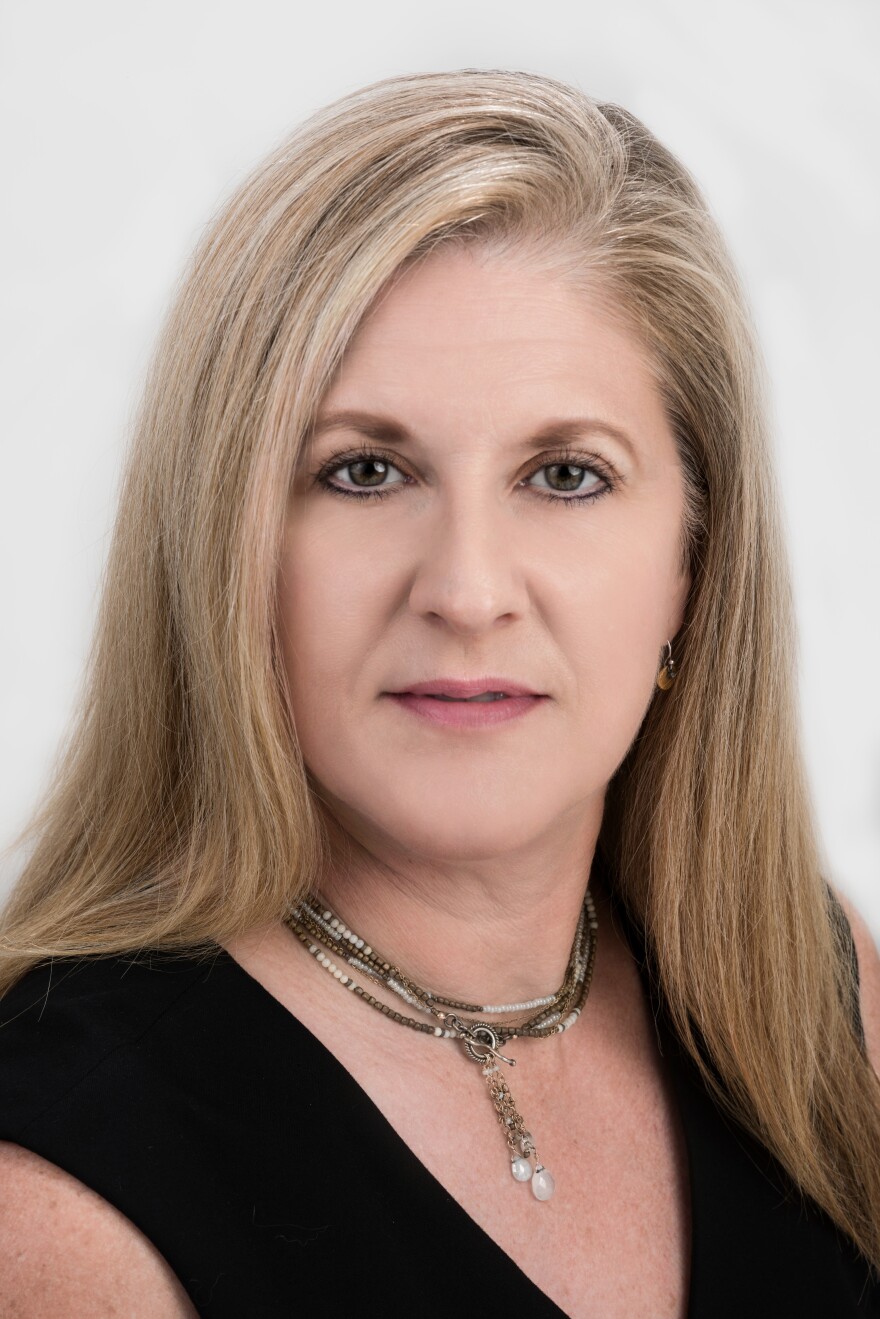 Burkhart was used to seeing protesters at the South Wind Women's Clinic in east Wichita, Saulino said. But she argues Holick and his church deliberately targeted Burkhart at home and distributed fliers ahead of one protest that displayed her photo and her address.
"[Julie Burkart] is as tough as they come when she's at work," Saulino said. "This was about getting to her at home, about making her feel afraid."
Federal Judge John Broomes stressed to the eight-member jury — seven men and one woman — that the case isn't about abortion rights. Rather, the jury has to decide whether Holick can prove his allegation of malicious prosecution: that Burkhart didn't believe what she claimed in her petition for a protection order, and that Holick suffered years of emotional and financial damage because of it.
The trial is expected to last at least through the end of the week.
An earlier version of this story incorrectly stated the date of George Tiller's death.
Follow Nadya Faulx on Twitter @NadyaFaulx. To contact KMUW News or to send in a news tip, reach us at news@kmuw.org.