Woman Who Faked Pregnancy Arrested In Kidnapping Of Wichita Infant
Updated Tuesday, Nov. 22: Sedgwick County District Attorney Marc Bennett has filed charges against a Dallas woman accused of killing a Wichita woman and stealing her newborn daughter.
Bennett said in a statement Tuesday that the official charges against 34-year-old Yesenia Sesmas won't be made public until her first court appearance. Sesmas is being held in Texas on suspicion of first-degree murder and kidnapping in connection to the death of Laura Abarca-Nogueda and the kidnapping of her 6-day-old baby, Sophia Gonzales.
Bennett says the state intends to pursue extradition from Dallas, but that process that could take up to 90 days. A court date for Sesmas has not been set.
Sesmas reportedly told a Dallas TV station that 27-year-old Abarca-Nogueda had agreed to turn over her newborn daughter, but backed out on the agreement. In an interview at the Dallas County Jail, the 34-year-old woman admitted that she killed Abarca-Nogueda in Wichita but said she didn't mean to.
Original story: A Dallas woman who police say "faked a pregnancy" was arrested over the weekend on pending charges of first-degree murder and aggravated kidnapping, the Wichita Police Department announced today.
Yesenia Sesmas, 34, is accused of kidnapping days-old Sophia Gonzales last week and murdering the baby's mother. Sophia was reported missing during the afternoon of Thursday, Nov. 17, the same time her 27-year-old mother was found shot to death in their west Wichita apartment.
Wichita Police Lt. Todd Ojile said local law enforcement, with assistance from the FBI, were able to determine that the baby had been taken to Dallas, Texas. At 4:15 a.m. Saturday, a SWAT team with the Dallas Police Department executed a search warrant on a residence, where baby Sophia was found inside. Ojile said the infant was taken to a hospital, where she was found to be unharmed and healthy.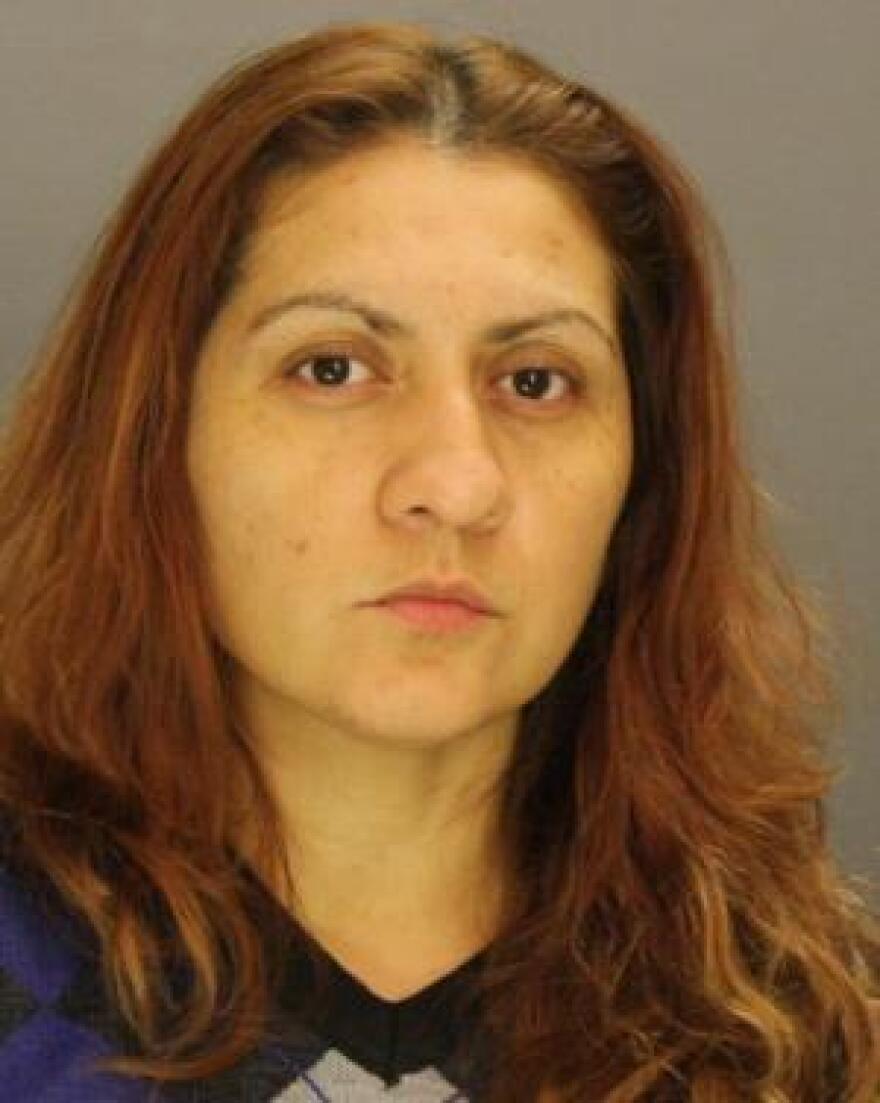 Ojile says four people were in the Dallas residence where Sophia was found, but it was determined that only one was responsible for the crime. Sesmas was arrested on pending charges of first-degree murder and aggravated kidnapping.
Ojile said during a news briefing Monday that Sesmas had known Laura Abarca, the infant's mother, for a few years, but did not elaborate further. He said Sesmas had "spent some time in Wichita."
Sesmas had allegedly "faked a pregnancy for the past few months." Ojile said she traveled to Wichita, shot and killed Abarca, and then took then 6-day-old Sophia back to Dallas.
After questioning, police say Sesmas' boyfriend, son and niece, who were present when Sophia was found in Dallas, did not know about the crime.
Sophia Gonzales was reunited with her family over the weekend.
Ojile said the case will be presented to the district attorney's office this afternoon. Sesmas is currently being held in Dallas.
--
Follow Abigail Beckman on Twitter @AbigailKMUW.
To contact KMUW News or to send in a news tip, reach us at news@kmuw.org.