00000179-cdc6-d978-adfd-cfc6d7d40002Coverage of the issues, races and people shaping Kansas elections in 2016, including statewide coverage in partnership with KCUR, Kansas Public Radio, and High Plains Public Radio.
Wichita Transit, Local Churches Offer Free Rides For Voters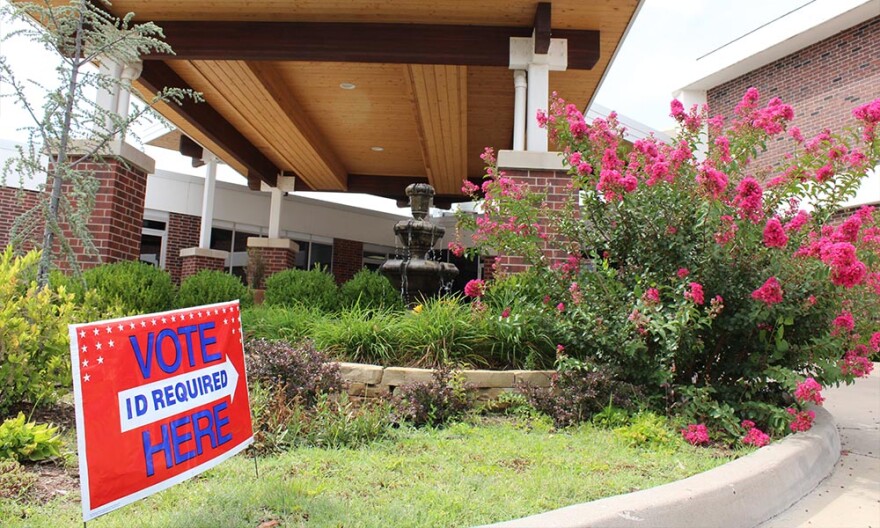 Wichita's transit system is offering free rides to voters on Election Day. People who have voted just need to wear an "I voted" sticker, which can be picked up at polling places.
The free bus rides from the city are designed to encourage people to vote. The regular routes will operate from 5:30 a.m. till 7:45 p.m. on Nov. 8. Call (316) 265-7221 or visit wichitatransit.org for bus route and schedule information.
If you need a ride to the polls, the Voter Empowerment 2016 Committee is offering rides for early voting and on Election Day. Known as "Souls to the Polls," the service is staffed by a group of churches who have donated their vans and drivers to help take people to go vote, as well as drive them back home again.
The service is available to anybody who lives between Douglas, 37th Street, Woodlawn and Washington. If you live outside the boundaries, call anyway: They may be able to help.
For more information on Souls to the Polls, call (316) 618-8520 or (316) 618 8523.
--
Aileen LeBlanc is news director at KMUW. Follow her on Twitter @Aileen_LeBlanc.

To contact KMUW News or to send in a news tip, reach us at news@kmuw.org.